The Sketch of Sam Monroe – Chapter 3.10 – 'Thick Bushes'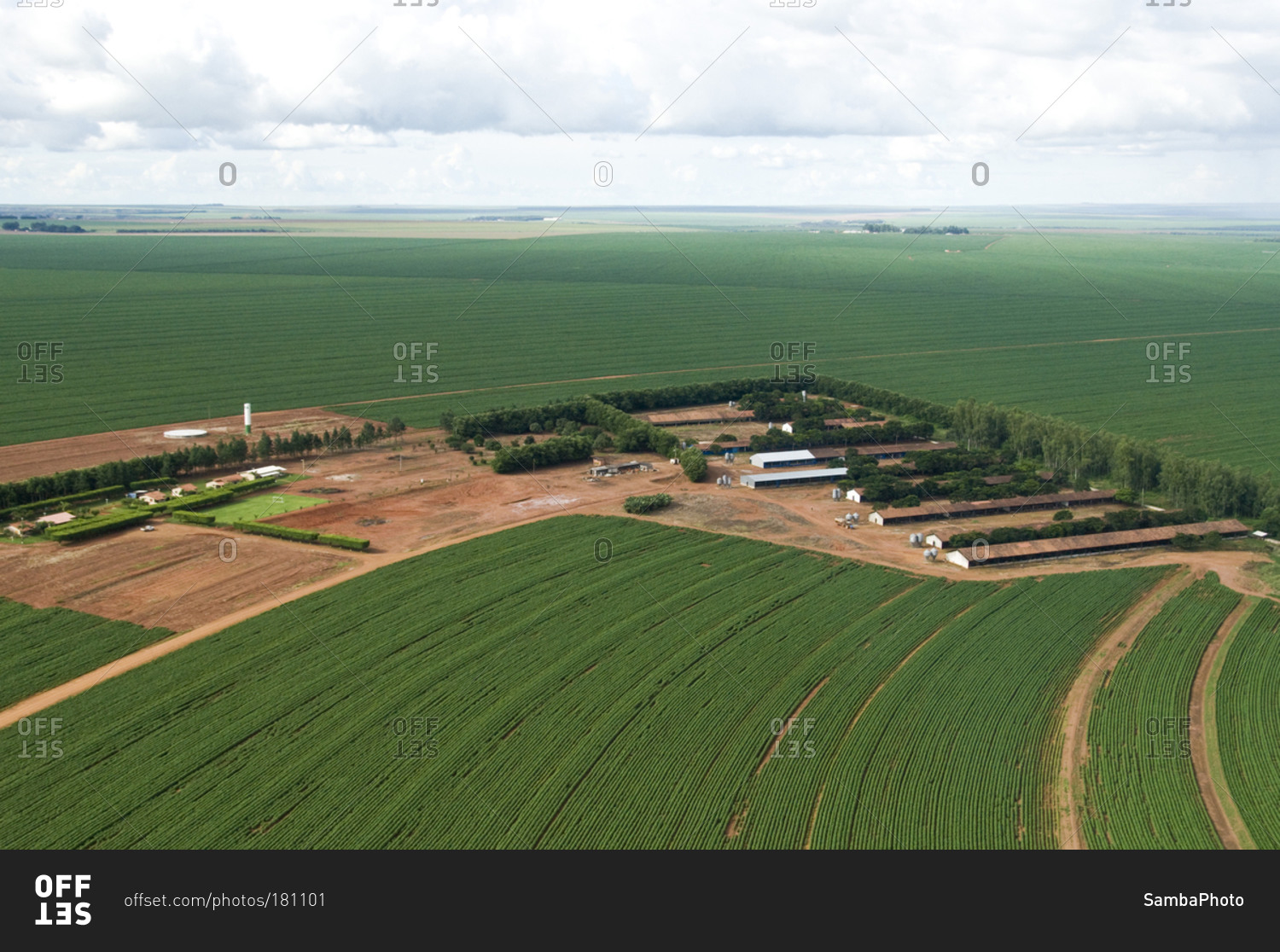 ---
"Quick call Enya!" Sam exploded.
"Save all the whales, all the fucking whales…" Lucas enjoined.
We were in a large second story bedroom that had been converted into an office. In the center stood a cheap Ikea desk with a generous surface, across which were strewn aerial photographs.

"The area in question is a region of Brazil known as the Mato Grosso, which means thick bushes, though if you look at these photographs you can see that much of the area looks like Nebraska, due to deforestation." This was the comment that had made my comrades burst into their little slapstick routine. 
We were skeptical about the environmental industry that had hijacked an otherwise noble movement. Of course, we knew that deforestation of this magnitude was a legitimate concern. However, people have to eat, and who the hell are a bunch of latte-sipping first worlders to dictate a developing nation's policies. Then again…This inner debate thumped away quietly in the background of my mind as I tried to understand exactly what all this Brazil business was about.
"Thick bushes?! Like in my dad's porno stash?"
The NORP that had greeted us, an analyst named Mark held a palm to his forehead. "You work with these people?" The question was directed at Thornton.
"Mallum ingenium sine mixtura dimentiae fuit."
"Come again?"
"It's Seneca," I said.
"Like the cigarettes?"
"Nah, he's a Stoic, the phrase means 'there is no great genius without an element of madness.'"
"Pfft…" Mark guffawed. "You aren't mad, you're just run of the mill assholes. Sophomoric little shits."
"Sophmore year was my favorite," Sam said.
"Enough." Thornton interrupted. "Let's get back to the matter at hand. We're only here for another day."
It was undeniable, we were on our way to Brazil, though rendered vivid through drama Hoyt's proclamation of that trip, about a month prior now, was shaded with haze, like looking at an orchid through cellophane. I waited for clarification.
"As I said. This area is heavily deforested. It looks nothing like it did when Fawcett embarked on his final foray in '25. In recent years he's been vindicated. There was a civilization there. Mounds, traces of roads, lots of pottery has been uncovered. Maybe it's not El Dorado but it's revolutionary alright."
"Ok, so what does any of this have to do with us, with Hoyt and his limey uncle? I suspect the map he pilfered had something to do with this and it's already been found. So let the eggheads mull it, yeah?"
"You anticipate way too much. No wonder you're still a blue belt." Thornton said.

"Ah yea! Now I'm game. Let's go meet the fuckin' Gracies."

"Afraid that's impossible."

"Do they even live in Brazil?"

"Back to the matter at hand," Thornton said firmly.
It was like sophomore year.
"About the matter at hand." Lucas chimed in, assuming that Prussian coldness which ran much stronger in his father. "We're not archeologists, or anthropologists, we're…" he paused as the difficulty of defining PLATO loomed hurdle-like in the wake of his cross-examination. "…we're 'alchemical chaplains' and I see nothing of either psychological or pharmacological interest there."
"Nothing of pharmacological interest in the Amazon?" Mark asked, raising a disdainful eyebrow.
"We're not field botanists, simply chemically sophisticated psychonauts, what's the M.O?"
"Ah…here is where you will have to humor us…we have after all been very understanding with you…" Thornton said.
"Err…"
"First off, though there is much deforestation, there is still plenty of forest, and that map is…well like the rest of the mission…it will make sense in execution. Improvisation you see is key for developing the new dynamic the fresh 'rod and staff' that we've been trying to squeeze out…you'll just have to piece the thing together as you go along."
The rest of the evening was spent getting familiar with the topography of the region. The politics and culture of Cuiaba and a brief survival lecture. Which was going to be elaborated upon further when we landed.
I still wasn't certain why we were meeting Leo in the Galapagos.
---
1.1 (Intro) The Sketch of Sam Monroe
1.2 The Cajun Prayer
1.3 The Sketch of Sam Monroe – Chapter One: The Cambridge Gable Scene ('Gator is Waitin')
1.4 The Sketch of Sam Monroe – Chapter 1.4 – The Cambridge Gable Scene – (Horticulture)
1.5 The Sketch of Sam Monroe – Chapter 1.5: 'To Luckadoo Cove'
1.6 The Sketch of Sam Monroe – Chapter 1.6 – 'Is there anybody out there…'
1.7 The Sketch of Sam Monroe – Chapter 1.7: 'Jesse'
1.8 The Sketch of Sam Monroe – Chapter 1.8: 'Lungful of Bees'
1.9 The Sketch of Sam Monroe – Chapter 1.9 – 'Precedent'
2.0 The Sketch of Sam Monroe – Chapter 2.0 -Calvinist Neuroses
2.1 The Sketch of Sam Monroe – Chapter 2.1 – Mirage
2.2 The Sketch of Sam Monroe – Chapter 2.2 – Estate Planning
2.3 The Sketch of Sam Monroe – Chapter 2.3 – High Tech Summons
2.4 The Sketch of Sam Monroe – Chapter 2.4 – Amazon Stonehenge
2.5 The Sketch of Sam Monroe – Chapter 2.5 – Jung
2.6 The Sketch of Sam Monroe – Chapter 2.6 – Dee
2.7 The Sketch of Sam Monroe – Chapter 2.7 – Meeting 211
2.8 The Sketch of Sam Monroe – Chapter 2.8 – Itinerary
2.9 The Sketch of Sam Monroe – Chapter 2.9 – Fact and Fiction
2.10 Sketch of Sam Monroe – Chapter 2.10 -Kaffeeklatsch
2.11 Sketch of Sam Monroe – Chapter 2.11 – Catnap
2.12 Sketch of Sam Monroe – Chapter 2.12 – 'One Pair'
2.13 The Sketch of Sam Monroe – Chapter 2.13 – Reentry
2.14 The Sketch of Sam Monroe – Chapter 2.14 – Phoenix
2.15 The Sketch of Sam Monroe – Chapter 2.15 – Apollo and Dionysus
3.0 The Sketch of Sam Monroe – Chapter 3.0 – Inherit the Wind
3.1 The Sketch of Sam Monroe – Chapter 3.1 – Stardust
3.2 The Sketch of Sam Monroe – Chapter 3.2 – Loyola
3.3 Chapter 3.3 – High and Dry
3.4 Sketch of Sam Monroe – Chapter 3.4 – One Dream
3.5 The Sketch of Sam Monroe – Chapter 3.5 – Pensive
3.6 The Sketch of Sam Monroe – Chapter 3.6 – Feijoada
3.7 The Sketch of Sam Monroe – Chapter 3.7 – 'Good food and good work…'
3.8 The Sketch of Sam Monroe – Chapter 3.8 – A Good Egg
3.9 The Sketch of Sam Monroe – Chapter 3.9 – Oregon Hill
---
Social
https://www.minds.com/Weirmellow
Help a Hipster
https://www.patreon.com/TheFractalJournal